Description
Plug in and stay
Designed to plug in and stay. Expand your storage with the FIT Plus, a compact flash drive, seamless and unobtrusive. Instant storage for your laptops, tablets, TV's, car audio systems, gaming consoles, and more.



Extra storage in a seamlessly fitting design. Leave it in your devices with reduced risks of accidental bumps or removal. Enough capacity for your favorite tunes, irreplaceable photos/videos, important work documents, and personal files.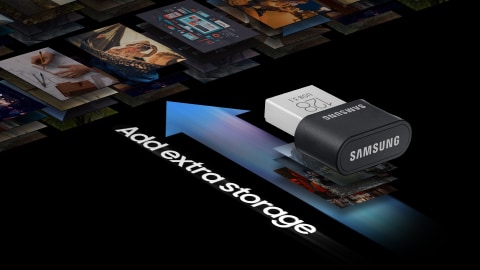 Save time, add space. Quick and convenient read speeds up to 400 MB/s with the latest USB 3.1 standard to ensure transferring data never slows you down. Send a 3GB 4K UHD video file from your FIT Plus to your PC in just 10 seconds. 1 2 3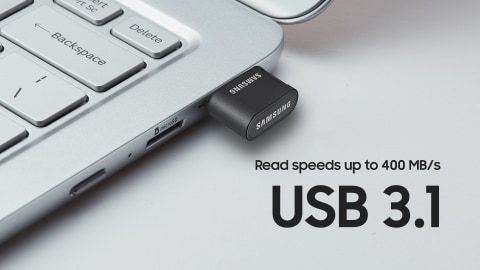 Files stay secure, anywhere you go. Samsung's leadership in flash memory makes the FIT Plus a trustworthy drive to store your valuable data. It works through it all with a waterproof, shock-proof, temperature-proof, magnet-proof, and X-ray-proof body, all backed by a 5-year limited warranty. 4 5 6 7 8 9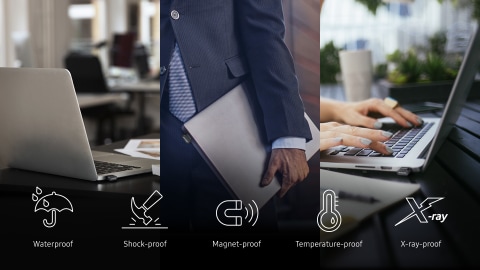 Specification
Product Type

USB 3.1 Flash Drive
(backwards compatibility with USB 3.0/2.0)

Interface

Usage Application

PC, Notebook, TV's, Car Audio Systems, Gaming Consoles

Series

Capacity

256GB (1GB=1,000,000,000 bytes)

*Actual usable capacity may be less (due to formatting, operating system, applications or otherwise)

Data Transfer Speed

Up to 400MB/s read speed for USB 3.1, write speed is lower than read speed.

*Actual speed may vary by host device and actual usage conditions.

Water/Dust Resistant

Yes; 1m depth 3% NaCl salt water, 72hrs

Operating Temperature

Non-operating Temperature

Shock

Acceleration: 1,500 g (gravity)
Duration time: 0.5ms
Direction: x,y,z 3 times

Product

Product

Product
2

 

Minimum of 10 secs for 256/128GB models; minimum of 14 secs for 64/32GB models (tested with combination of Asus Z370-G, Intel i7-8700K@3.70GHz, 8GB DDR4 and Windows 10 Enterprise 64bit).

3

 

Actual speeds may vary by host device and/or usage conditions.

4

 

Up to 72 hrs in seawater.

5

 

Up to 1,500 gravitational acceleration.

6

 

Withstands -25C to 85C operating, -40C to 85C non-operating.

7

 

Up to 15,000 gauss (equal to MRI).

8

 

Up to 50 Roentgen (equal to airport X-ray machines).

9

 

Samsung is not liable for any damages and/or loss of data or expenses incurred due to USB data recovery. For specific details on warranty, please visit: www.samsung.com/suppo
Payment & Security
Your payment information is processed securely. We do not store credit card details nor have access to your credit card information.