Description
Gigabyte Radeon RX 580 GAMING 8G
Gigabyte Radeon RX 580 GAMING 8G is a spec monster cooled by WINDFORCE 2X to drive all innovative AMD RX graphics effects to an appealing level. It empowers gamers who play anything from the latest MOBAs to the most popular AAA titles in Full HD and beyond, and also delivers the power to drive you into the next level of immersion of the world of VR gaming and entertainment.
WINDFORCE 2X Cooling System
The WINDFORCE 2X cooling system features 3 pure copper composite heat-pipes, heat-pipe direct touch GPU, 90mm unique blade fan design, 3D active fan, together delivering an effective heat dissipation capacity for higher performance at lower temperatures.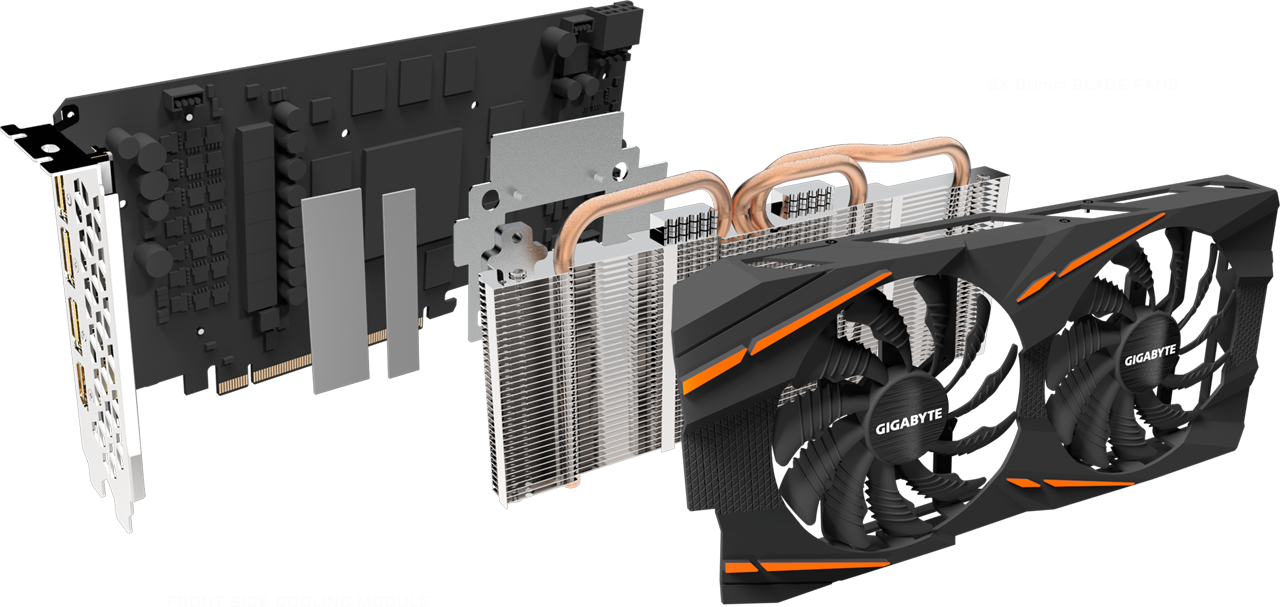 Payment & Security
Your payment information is processed securely. We do not store credit card details nor have access to your credit card information.